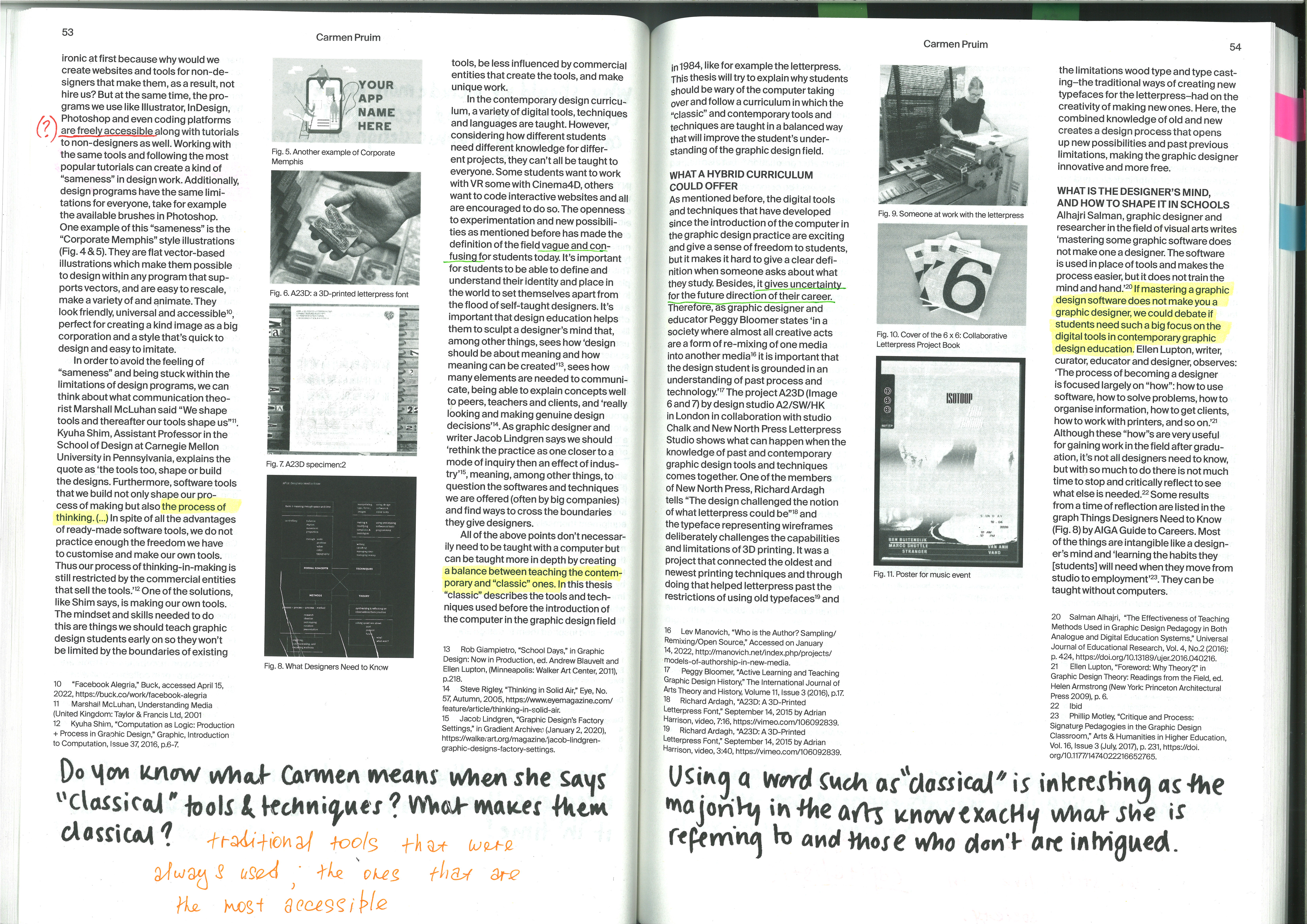 Comission from the Head of Graphic Design of the Institute of the Arts Arnhem, Netherlands to create a book from the collection of theses from the class of 22'.

The brief was to make it interactional and to use the restrictions of On-Demand Printing services to influence the design.

The result was a book that mimicked a school text book inviting students to highlight and make notes within it rather than leaving it untouched like many books. The reflections were tips, briefs and activities directly from the graduate students to facilitate in the thesis writing process for future students.