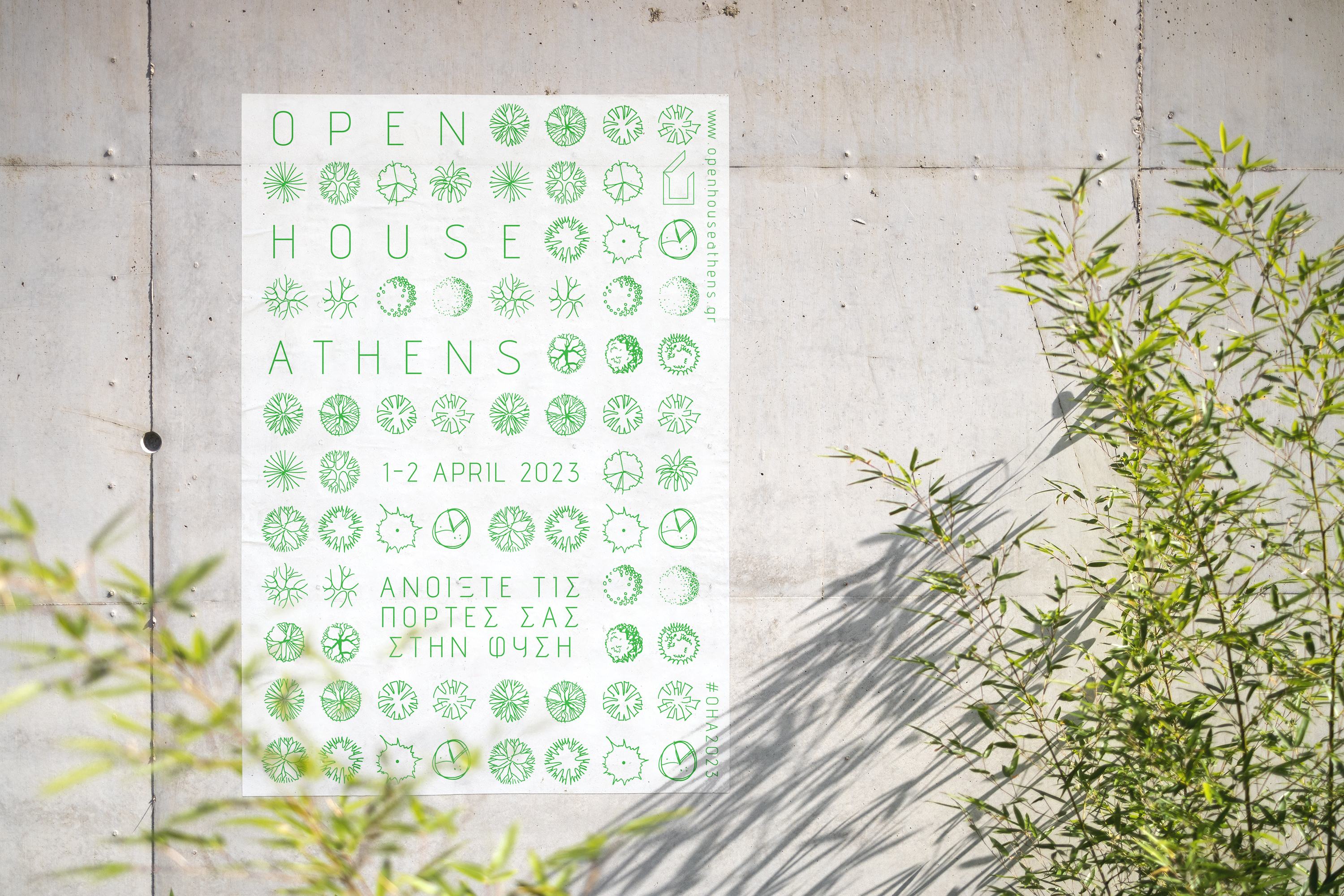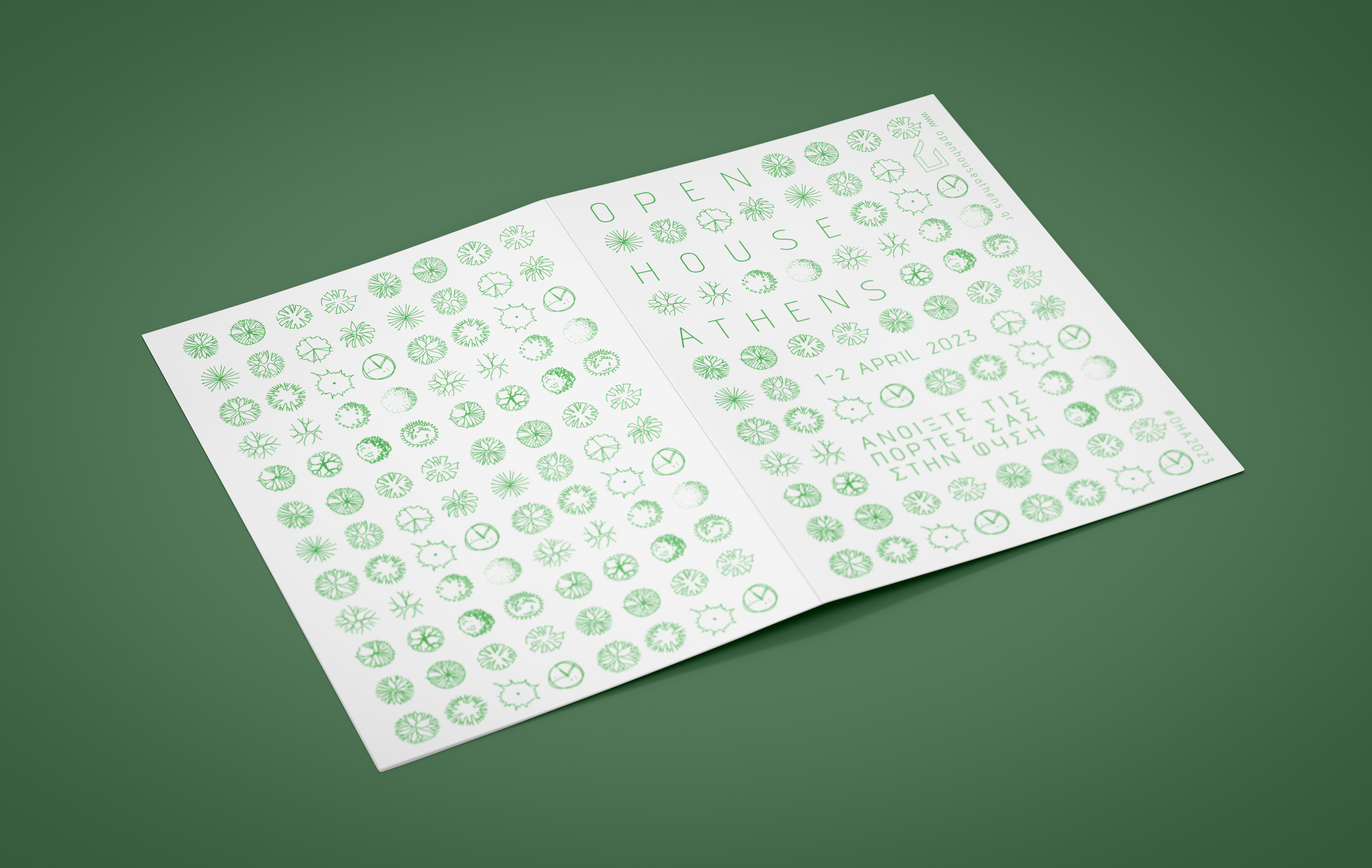 An Open Call for designers to design the 2023 branding for the Open House Athens event.

The Brief to create an identity with the theme of Sustainability and the Environment in relation to architecture. It was required of applicant to provide a poster, leaflet, t-shirt and logo design.

My proposal for OPEN HOUSE 2023 was inspired from the way in which nature is represented through architecture, specifically in architectural drawings.

A slogan was also required to be thought of which in my case was "Open your doors to nature".